CSCPC Higher Education Program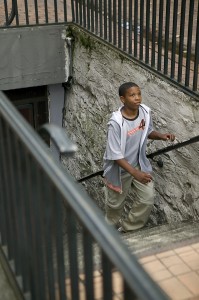 Scholarships are available for present or former CASA children of the Pima County Juvenile Court. The scholarship funds may be used to attend any accredited vocational, trade, or technical school; junior or community college; or four-year college or university in Arizona.
In addition, the funds may be used for tuition, fees, and books. They also may be used for other needs, such as living expenses, with prior approval.
Purpose
The purpose of the CSCPC Higher Education Program is to provide financial support for current and former CASA children, whose dependency case was adjudicated in Pima County, to pursue higher education.
Eligibility
Must be a current or former CASA child in the Pima County CASA Program
Must be the subject of a dependency case adjudicated in Pima County Juvenile Court
Must have been awarded a high school diploma or GED certificate, or currently be a high school senior
Must  be accepted for admission to an accredited post-secondary institution in Arizona; may be a community college, four-year college or university; or a vocational, trade or technical institution
Must apply for Federal and State funds, such as Pell Grants, and receive funding from these sources prior to being awarded financial aid from CSCPC.
Funding Guidelines
The maximum amount granted by the CSCPC shall not exceed $5000 per semester.
Funding shall remain in effect for one (1) academic year.
Requests for additional years of support shall be evaluated on the basis of continued satisfactory academic progress and financial need.
Application Process
Complete and sign the "CSCPC Application for Higher Education Funds" (

click here

)
Provide documentation of high school graduation, GED certification, or high school standing
Provide documentation of acceptance to an accredited higher learning institution in Arizona
Provide proof of application for Federal and/or State grants and amounts received
Interview with the CSCPC Education Committee